We are part of the Church of England in the Diocese of Chelmsford and seek to be a Transforming Presence for all the people of East Ham.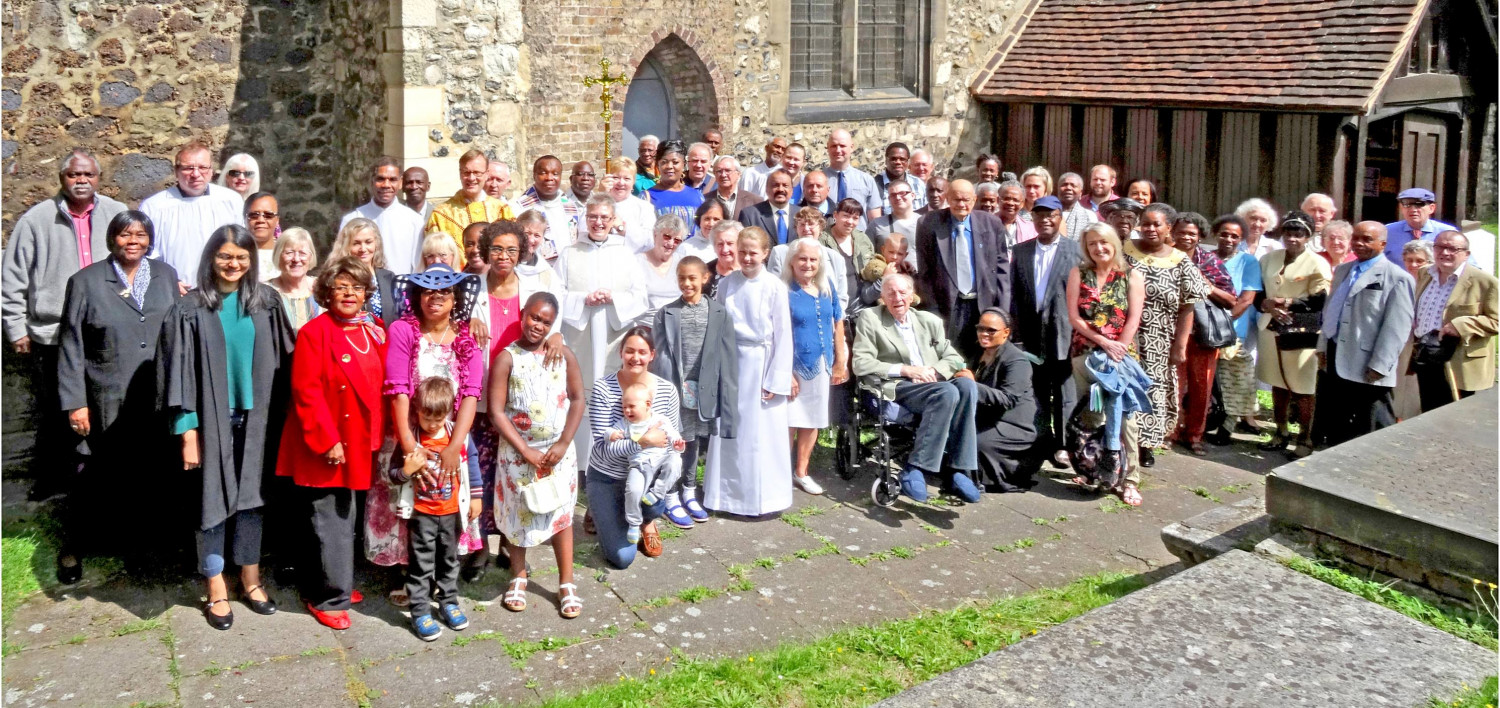 Sunday worship takes place in our three churches, St Mary Magdalene's, St Bartholomew's and St Edmund's and a wide variety of community activities are held in our buildings across the parish.
We hope that our parish is a place where the signs of God's kingdom are discerned and nurtured, and where people, in all their diversity, can share in the abundant life of God's creation.
Our worship is focused on the sacraments and the rhythms of the liturgical year, marking the great feasts of Christmas and Easter, honouring the saints and linking the liturgical seasons to the seasons of our lives. We aim for our worship to be part of a living tradition, honouring both the long history of Christian witness here and also our constantly changing and very mixed congregations and parish.
We strive to be inclusive and hospitable, to serve and learn, reflecting God's love for the world through the work which takes place in our buildings and in our lives beyond the buildings.
The following describes it well:
You are welcome here!
We extend a special welcome to those who are single, married, divorced, partnered, widowed, gay, straight, queer, bi, transgender, cisgender, searching and questioning, filthy rich, dirt poor…
We extend a special welcome to saints and sinners from every race and language and tribe and creed and nation...
We extend a special welcome to those who are crying new-borns, skinny as a rail or could afford to lose a few pounds...
We welcome you if you can sing like Andrea Bocelli or if you can't carry a note in a bucket...
You're welcome here if you're "just browsing," just woke up or just got out of jail. We don't care if you're more Catholic than the Pope or haven't been in church since God knows when...
We extend a special welcome to those who are 80 but not grown up yet, and to teenagers who are growing up too fast. We welcome single mums, dancing dads, starving artists, tree-huggers, latte-sippers, vegetarians, junk-food eaters...

We welcome those who are in recovery or still addicted. We welcome you if you're having problems or you're down in the dumps or if you don't like "organized religion," because we've been there too. If you blew all your offering money at the dog track, you're welcome here...
We offer a special welcome to those who think the earth is flat, work too hard, don't work, can't spell, or came because grandma is in town and wanted to go to church. We welcome those who are inked, pierced, both or neither...
We offer a special welcome to those who could use a prayer right now, had religion shoved down their throat as a kid or got lost and wound up here by mistake...
We welcome tourists, seekers and doubters, bleeding hearts...

… and YOU!